REST YOUR BODY | EASE YOUR MIND | RENEW YOUR SPIRIT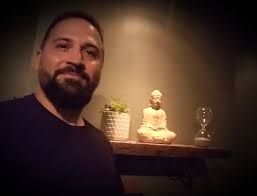 Space is limited, so get your calendar out and click that Schedule Now button, and join the waitlist for available session times. Instant Gift Certificates and Value Packs are available at Michael's Balanced Bodywork and Massage
Email, Text, or Print an Instant Gift Certificate Now!

providing highly effective & customizable bodywork in West Town Chicago since 2014:
prenatal, sports, deep tissue, relaxation, myofascial
GET A GREAT DISCOUNT WITH A NEW VALUE PACK
CLICK HERE TO BUY A 3PACK or 5PACK TODAY!!!
Upgrade your self-care routine and set yourself up for regularly scheduled sessions
to help strengthen your immune system, improve mobility, focus and productivity.
LET'S DO THIS!
open by appointment only:
WEDNESDAY-FRIDAY 10-8PM
SATURDAY-SUNDAY 10-4PM
due to popular demand, a waitlist has been added to the scheduling app
please click the "schedule now" button above for availability
Mike is amazing! I scheduled a 30 min express massage to try to release some built up tension in my back, and I walked out with MAJOR pep in my step. I am definitely going to keep the self-care momentum moving and will be seeing a lot more of Mike!

From start to finish, my experience was great! The website was easy to use to get information on services and prices, as well as easy to book my appointment. The massage space was really lovely and calming. Overall, it was an awesome massage!
-Lauren T
Michael is the best massage therapist!! He makes you feel relaxed the moment you walk in the door. He really listens to you when you tell him your issues. I am a cancer survivor my shoulder was so tense with the stress that I had to go through. I have been going for a few years now and he has helped me so much. You leave out a whole new person. Try him out you will not be disappointed.
-Sandra C
I've seen Michael a few times now and he is great! I'm a bit of a "massage junkie" and he is now the first person I call. He is very conveniently located, easy to book with, and has been very effective in relieving chronic tightness in my traps and neck. As a bonus, he is a super nice guy!
-Christina E
READ MORE REVIEWS on Yelp!